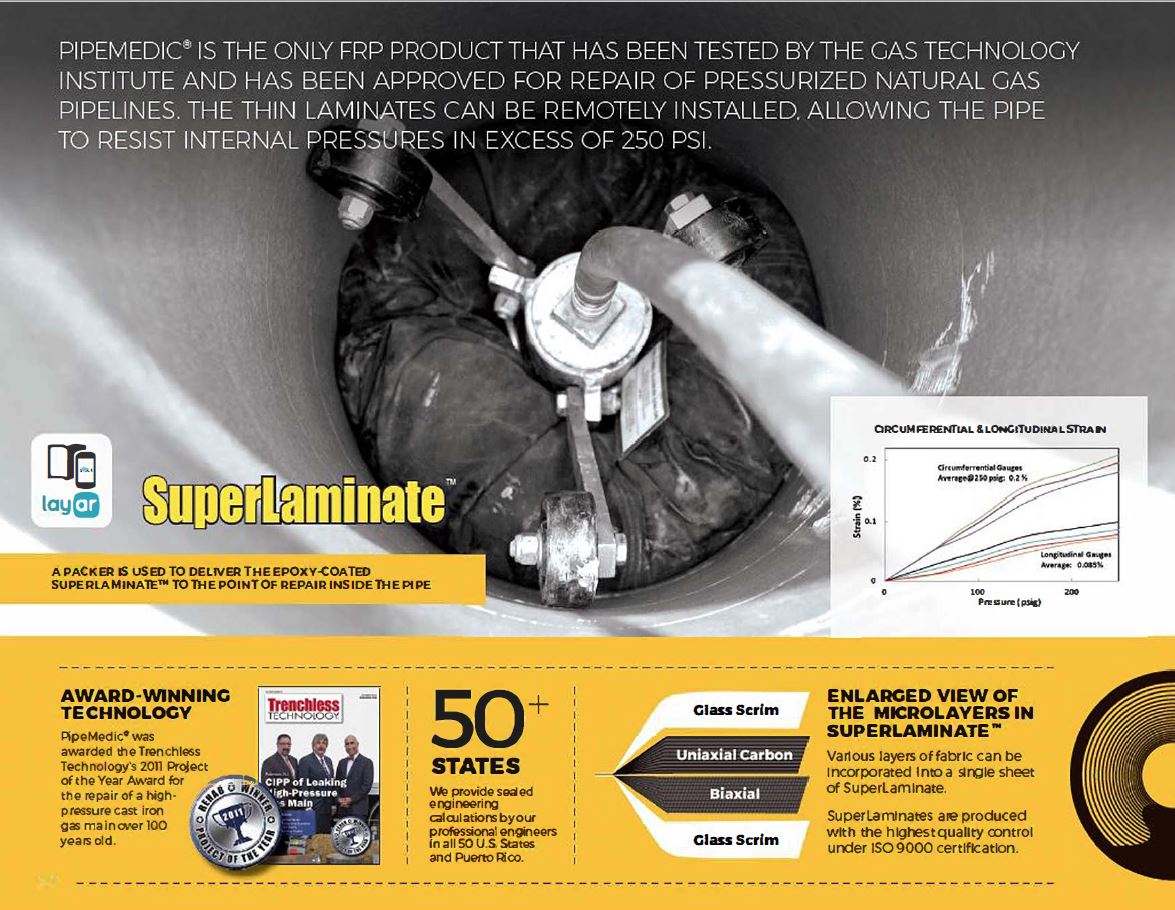 SuperLaminate™ is a revolutionary system for repair and strengthening of steel, cast iron, corrugated metal, clay, brick, concrete, Prestressed Concrete Cylinder Pipe (PCCP) and culvert tunnels with Carbon Fiber Reinforced Polymer (CFRP) and Glass Fiber Reinforced Polymer (GFRP) laminates.

Typically, the most common repairs are from pipes used for conveyance of water, sewer, storm water, oil, gas and other chemicals. Steel and concrete tanks for storage of water, oil, and other chemicals can also be repaired with SuperLaminate™.

SuperLaminate™ allows for the highest quality repairs while reducing the repair time by as much as 80%.
SuperLaminate™ is manufactured in our plant meeting the highest industry standards (ISO-9000).

The process consists of placing several layers of carbon or glass fabrics together, applying resin, heat and pressure to obtain very thin (0.025 inches or 0.7 mm or thinner) laminate.
The laminate can be as wide as 60 inches (1.5 m), and is typically packaged in 300 ft (90 m) rolled sections. The rolled sections of SuperLaminate™ can be inserted into pipes from access ports as small as 8 inches (200 mm) in diameter.